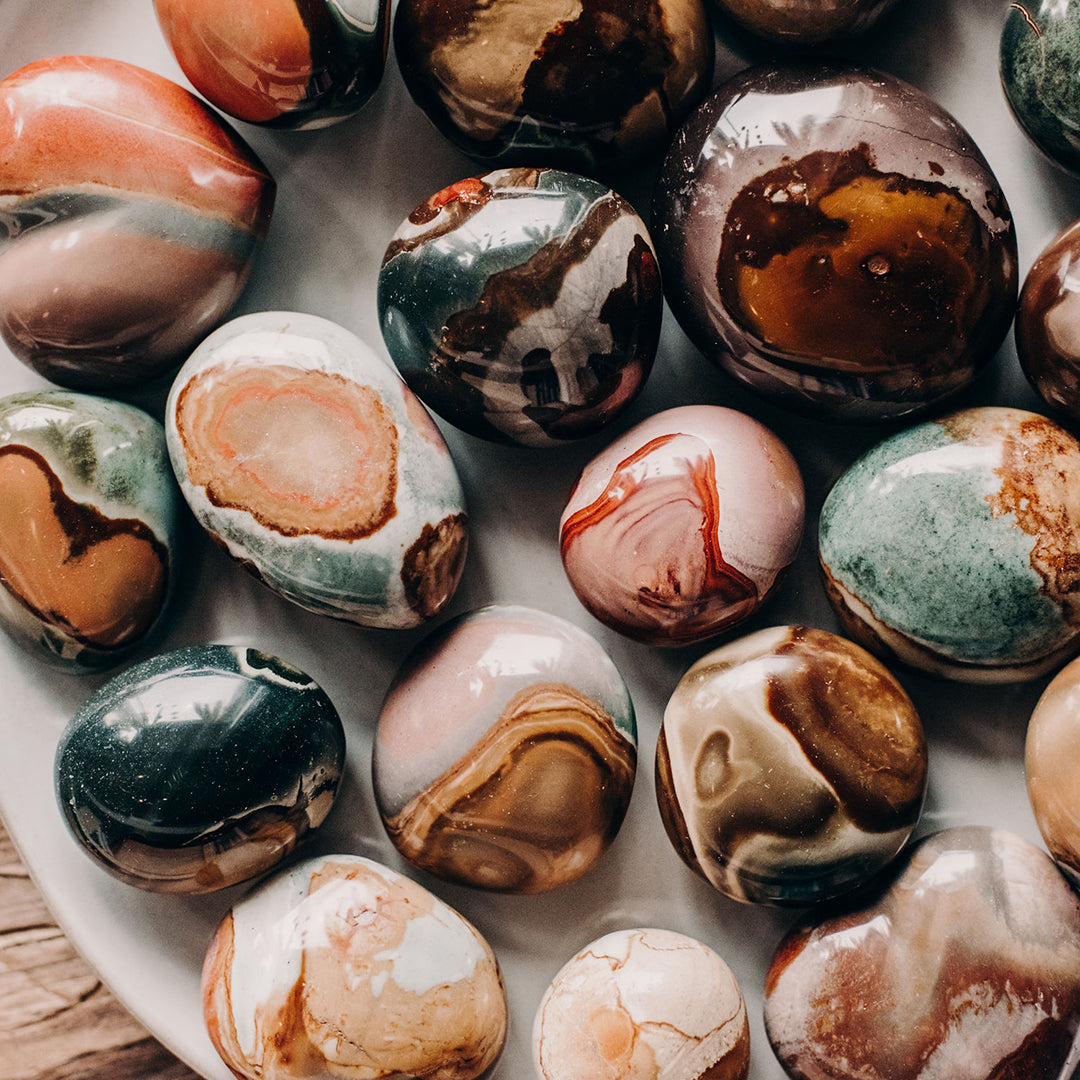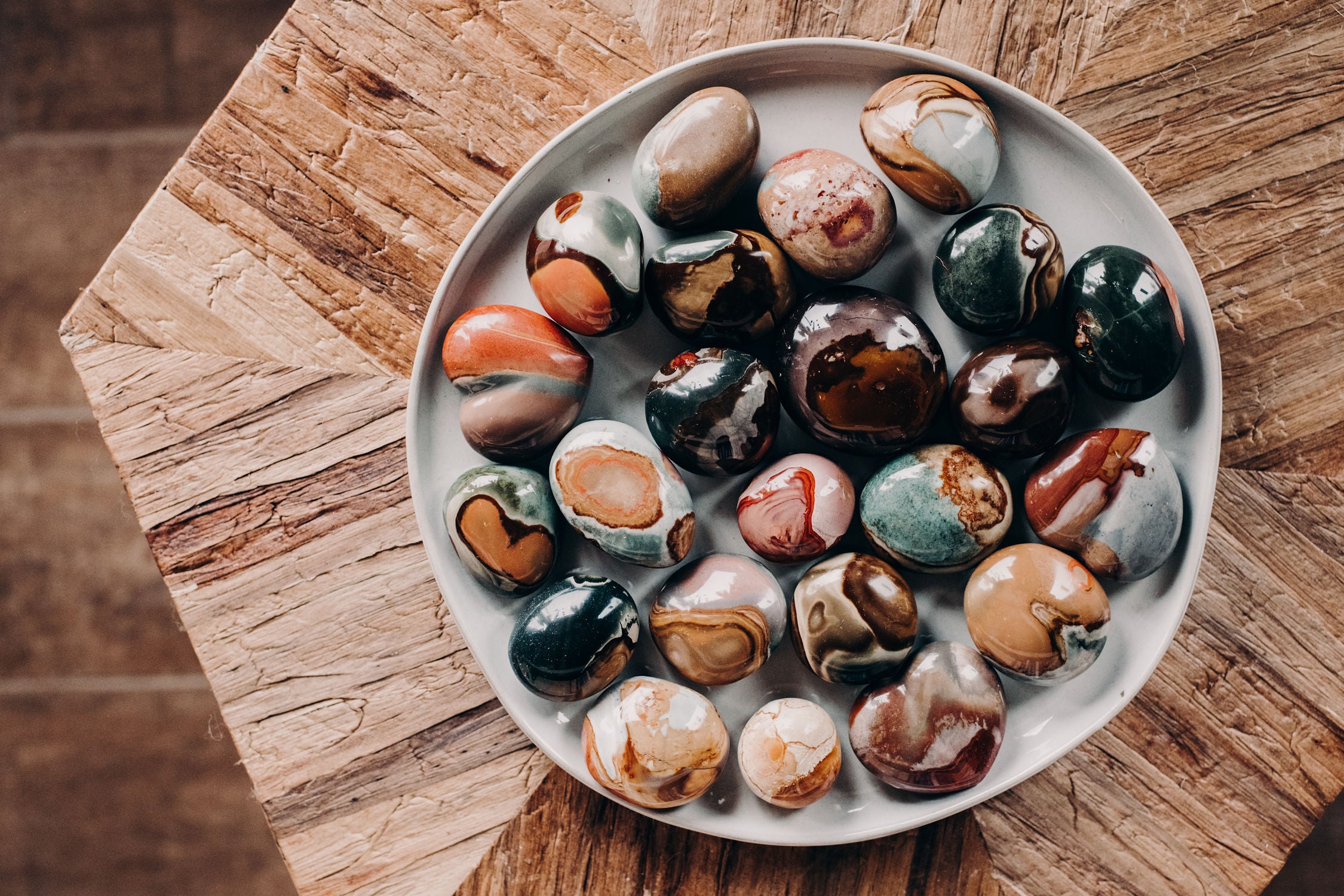 Polychrome Jasper Palm Stone
Grounding | Earth Energy | Stability

Polychrome Jasper offers gentle strength and earthly wisdom. Use this stone to promote balance and stability during times of stress. It helps facilitate grounding during meditation and increases connection with Earth and her beings.

Each piece is completely unique, and has its own look & coloring.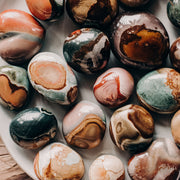 Polychrome Jasper Palm Stone