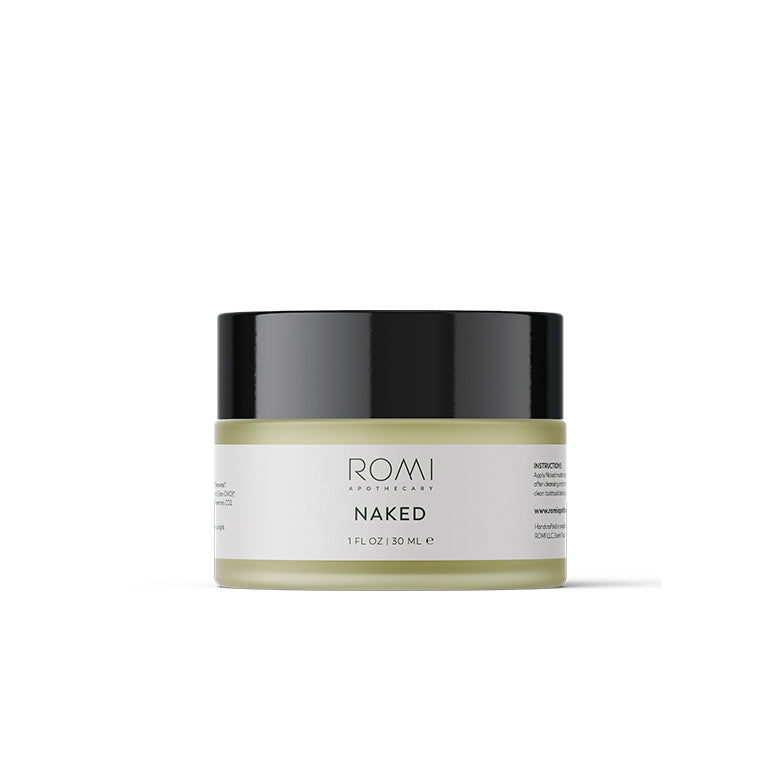 Naked Face Moisturizer - ROMI Apothecary
A face moisturizer for those with sensitive skin or for those who want a fragrance-free option that is hydrating, moisturizing, and soothing. Cold-pressed organic oils are swirled together with purified water and beeswax to make a perfect emulsion with a cloud-like texture. Great for all skin types, ages, and genders.
Properties:
Aloe vera, shea nut oil, evening primrose, and beeswax shine brightly together to provide a gentle and protective barrier for your skin. Light and forgiving, it is instantly soothing for dry, irritated skin.
Instructions:
Apply to the face as the last step in your routine after cleansing, toning, and applying serum and eye balm. Experiment with the quantity of how much you need to find the perfect balance.
*Natural separation may occur as no chemical emulsifiers are included. Just stir/mix with a clean/dry utensil (like our cosmetic spatula) if this happens, it does not affect the product's functionality.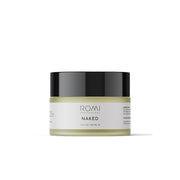 Naked Face Moisturizer - ROMI Apothecary