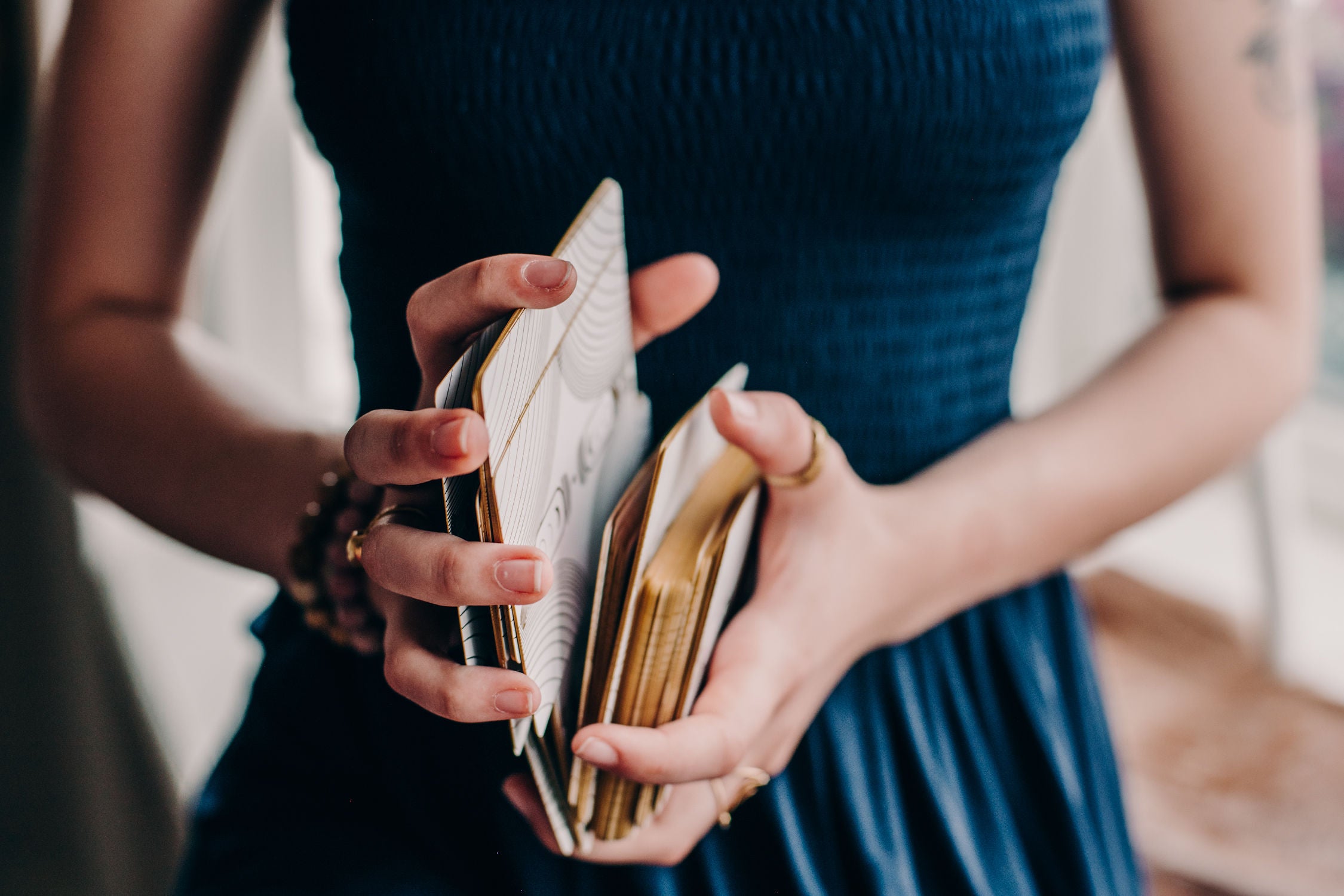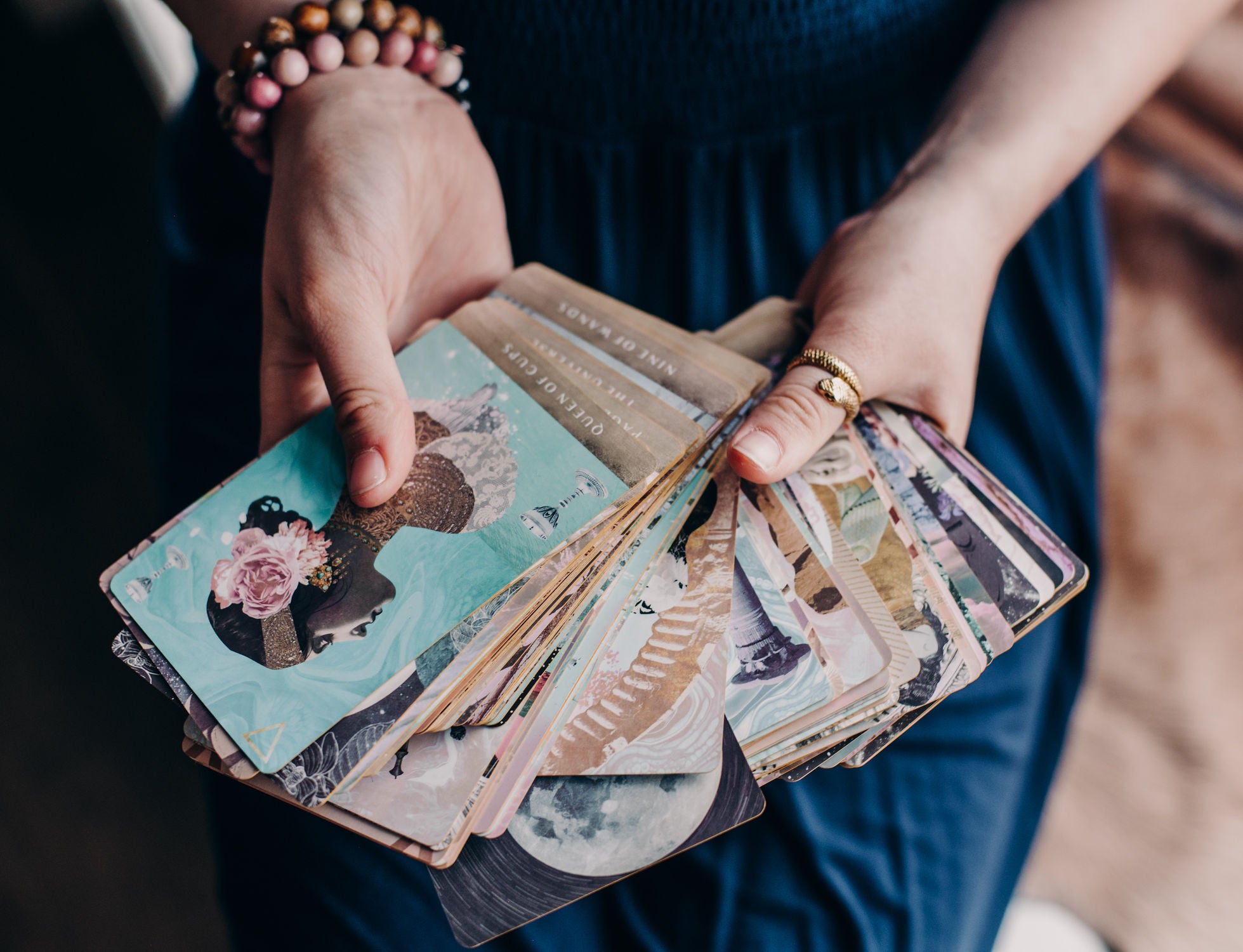 A soul-centric Tarot deck
From the creator of the phenomenal Starchild Tarot the Moonchild Tarot is a tool of meditation that has been carefully crafted to align with your light. To help you shine, play, or dive deep within the waters of your heart, in seeking out new worlds of magic and medicine.

This unique design was inspired by ancient chests and hand-built boxes that contain sacred relics and items of magic. It has also been created with embossed details – to the touch, its surface feels carved and grooved, with delicate latticed patterns traced along its edges.
How does this deck compare to the Starchild Tarot? While the Starchild Tarot is Superconscious, galactic and otherworldly, the Moonchild Tarot is Subconscious and grounding, acting as a new conduit of soulful introspection, shifting into realms of shadow work, the Divine Feminine, and the transmutational power of the Moon and triple Goddess. 
Each deck includes –
78 card deck with 2 bonus cards
400 GSM, satin-matte finish – card stock
A fully comprehensive Guidebook, written by Danielle Noel
Presented in a sturdy two-piece box (guidebook fits in box)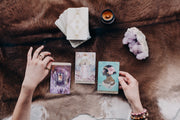 Moonchild Tarot