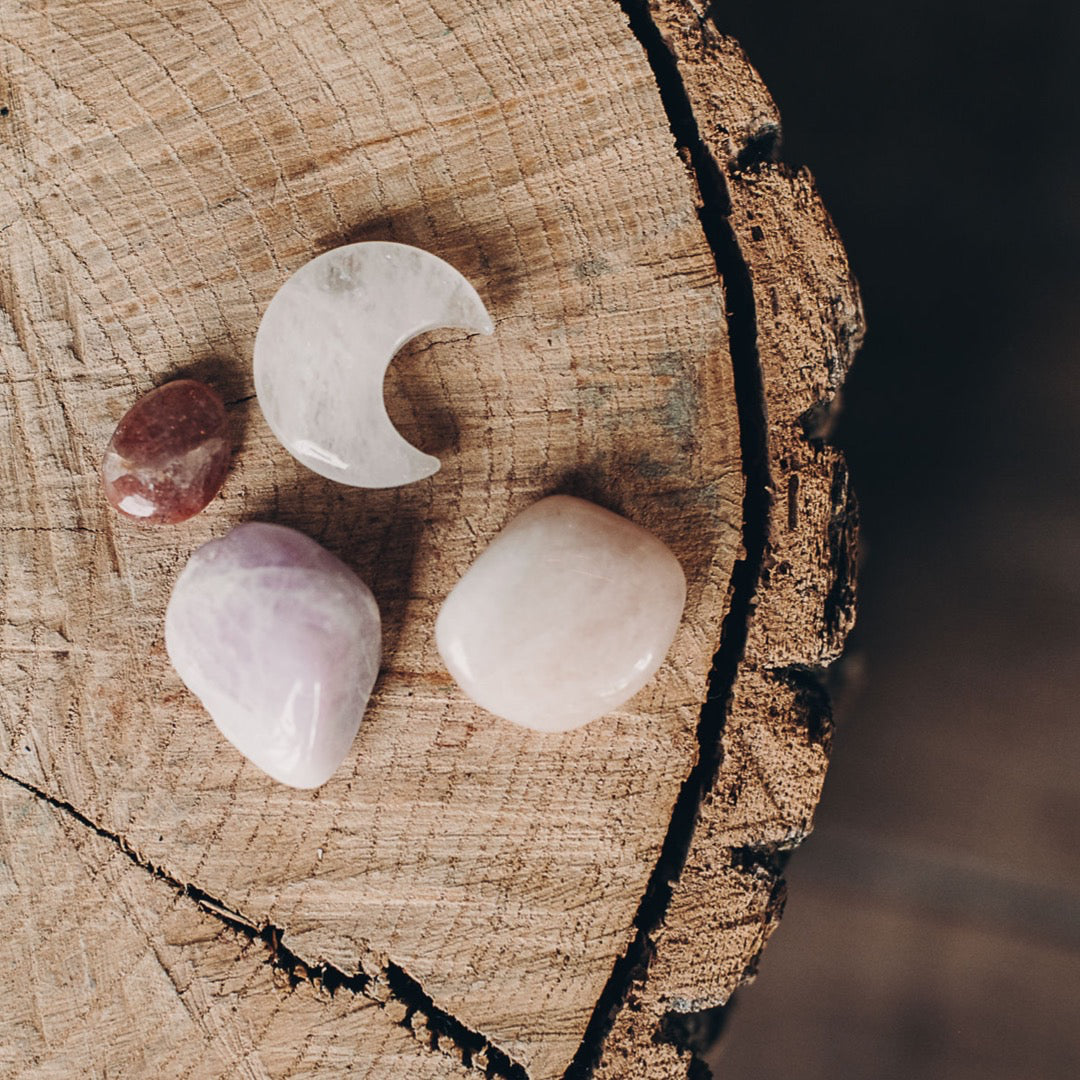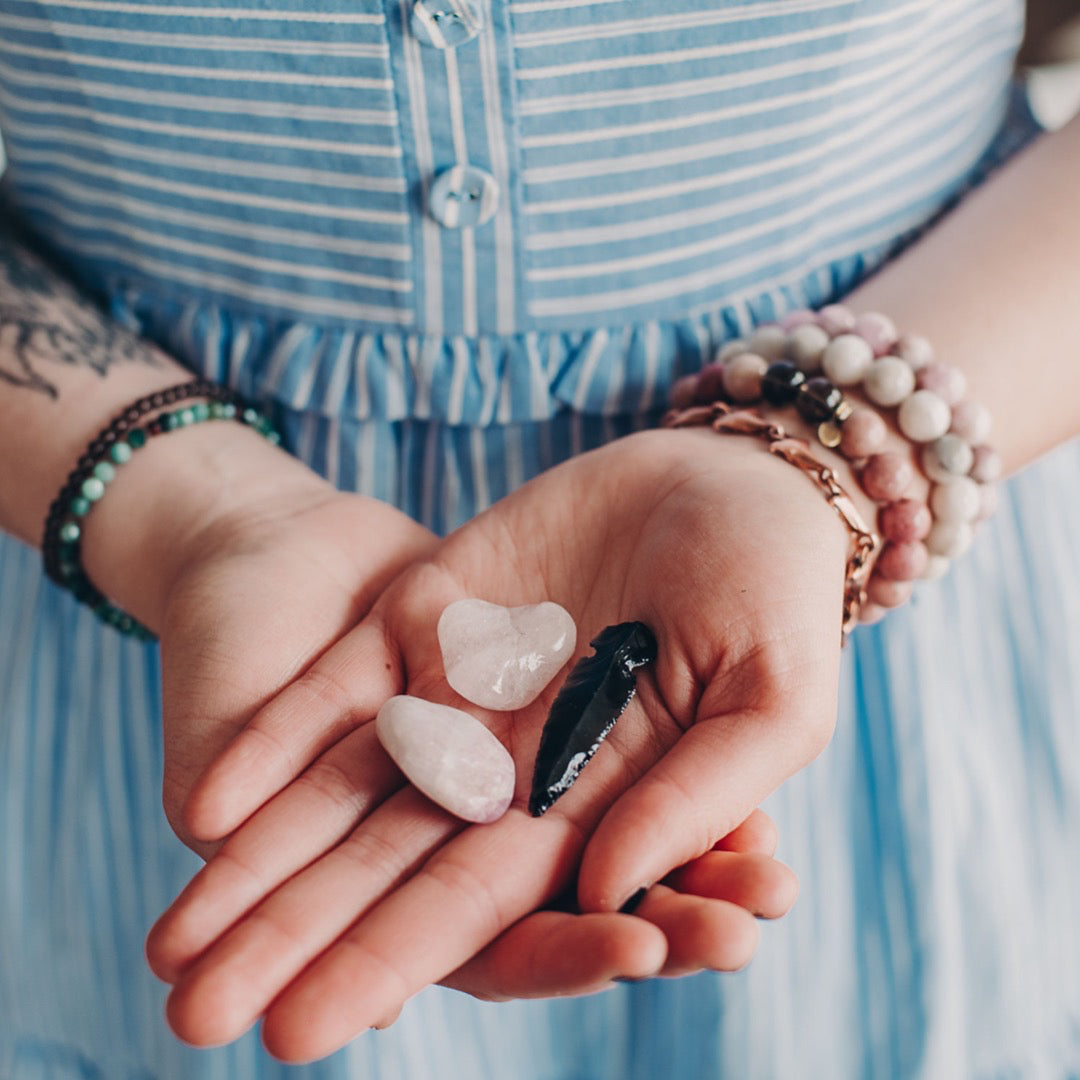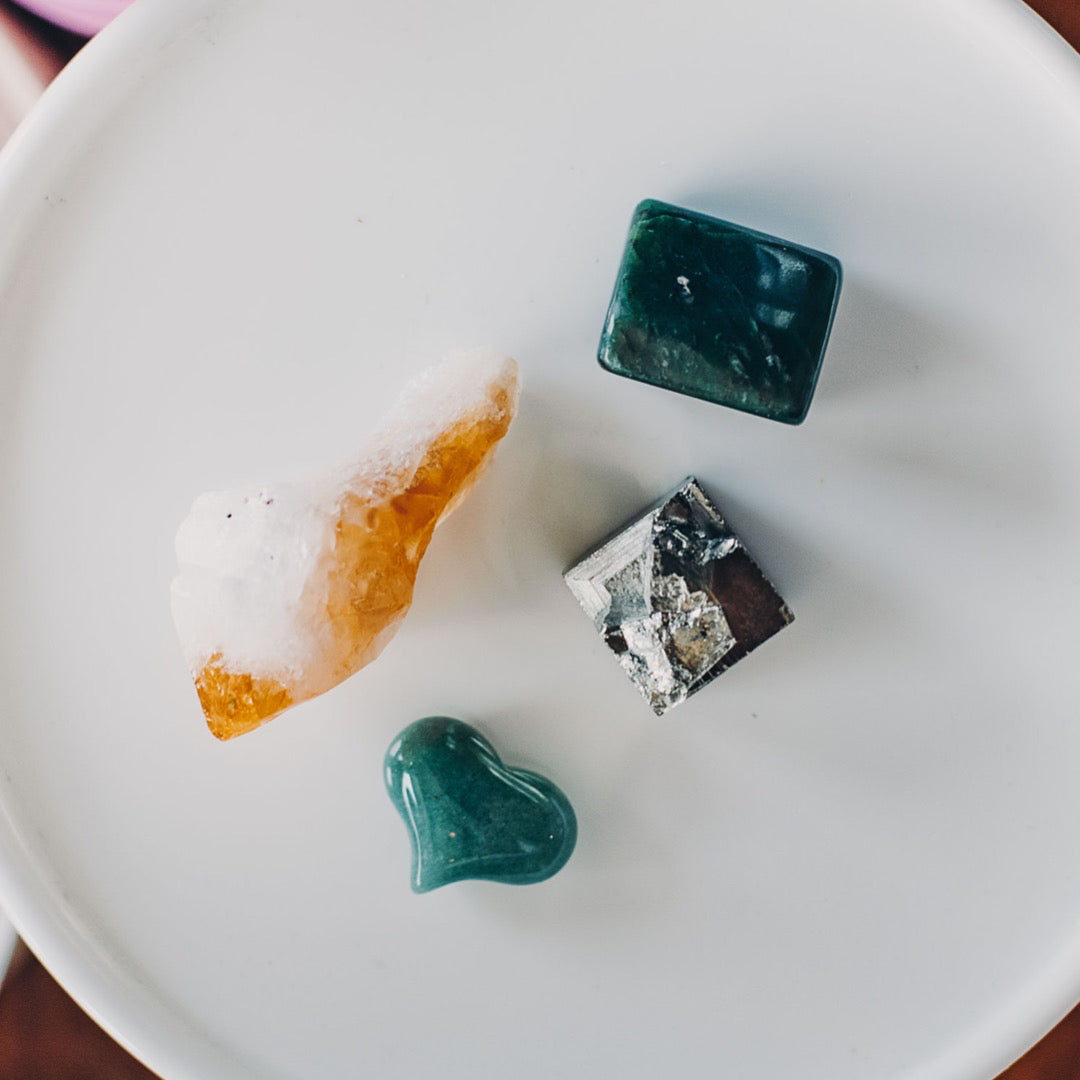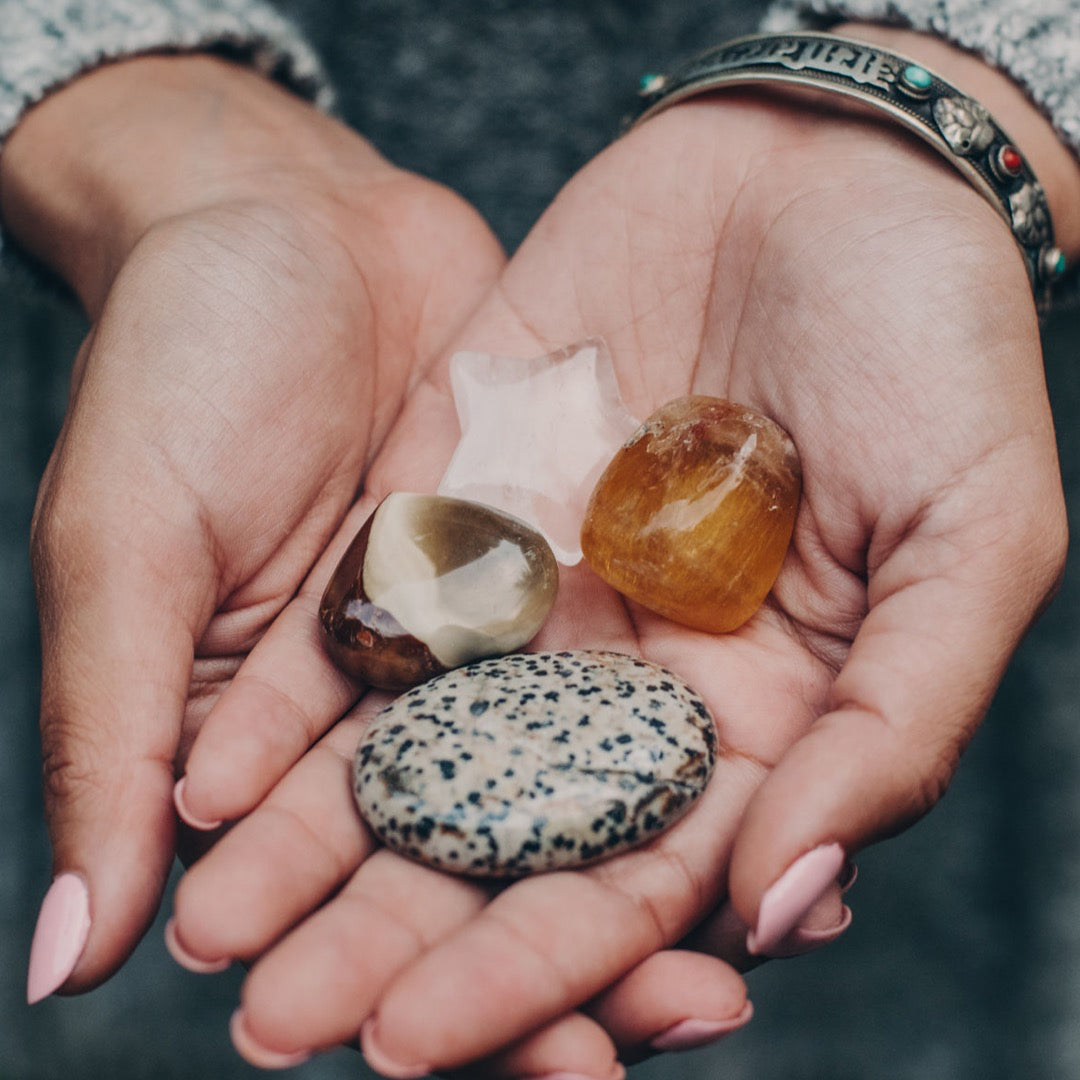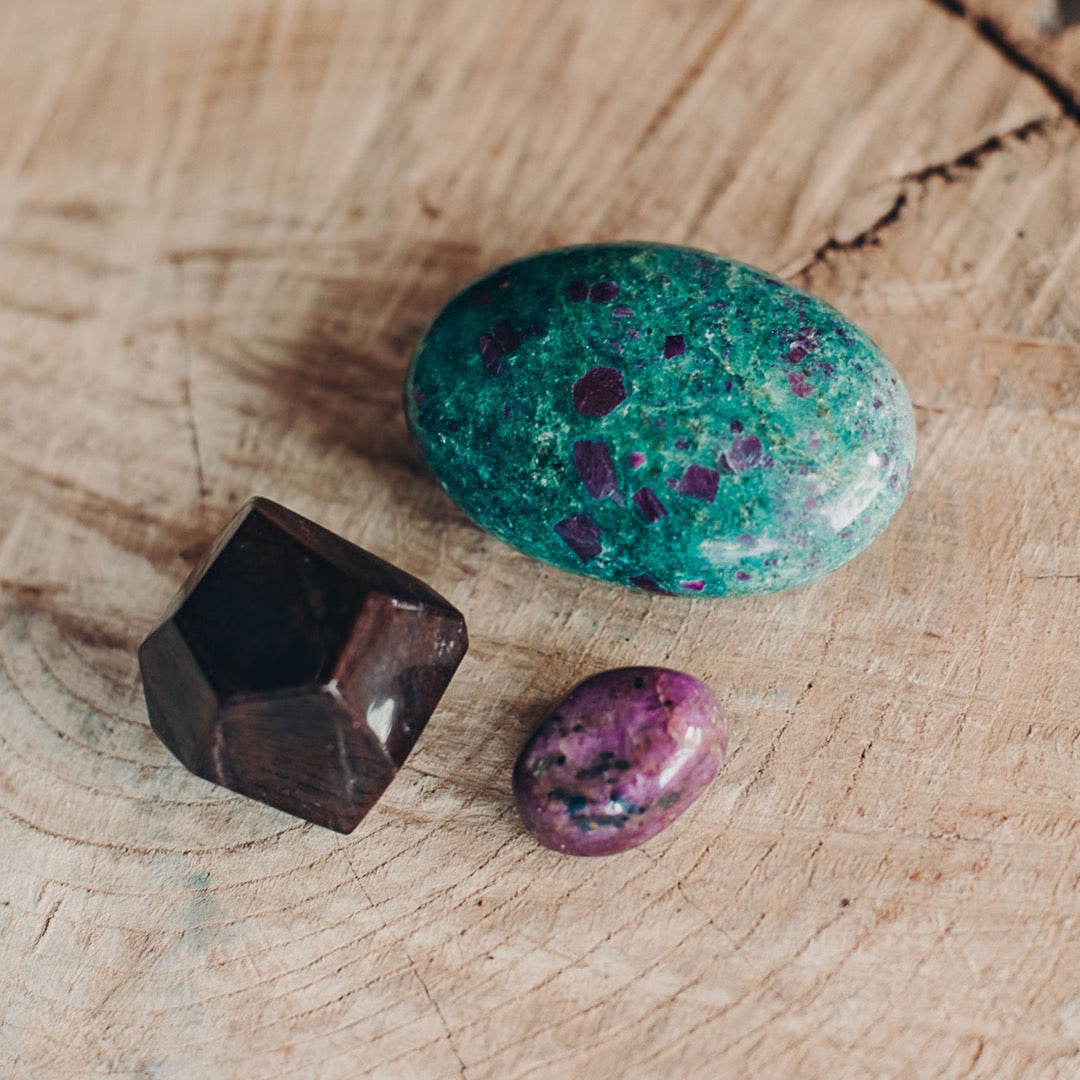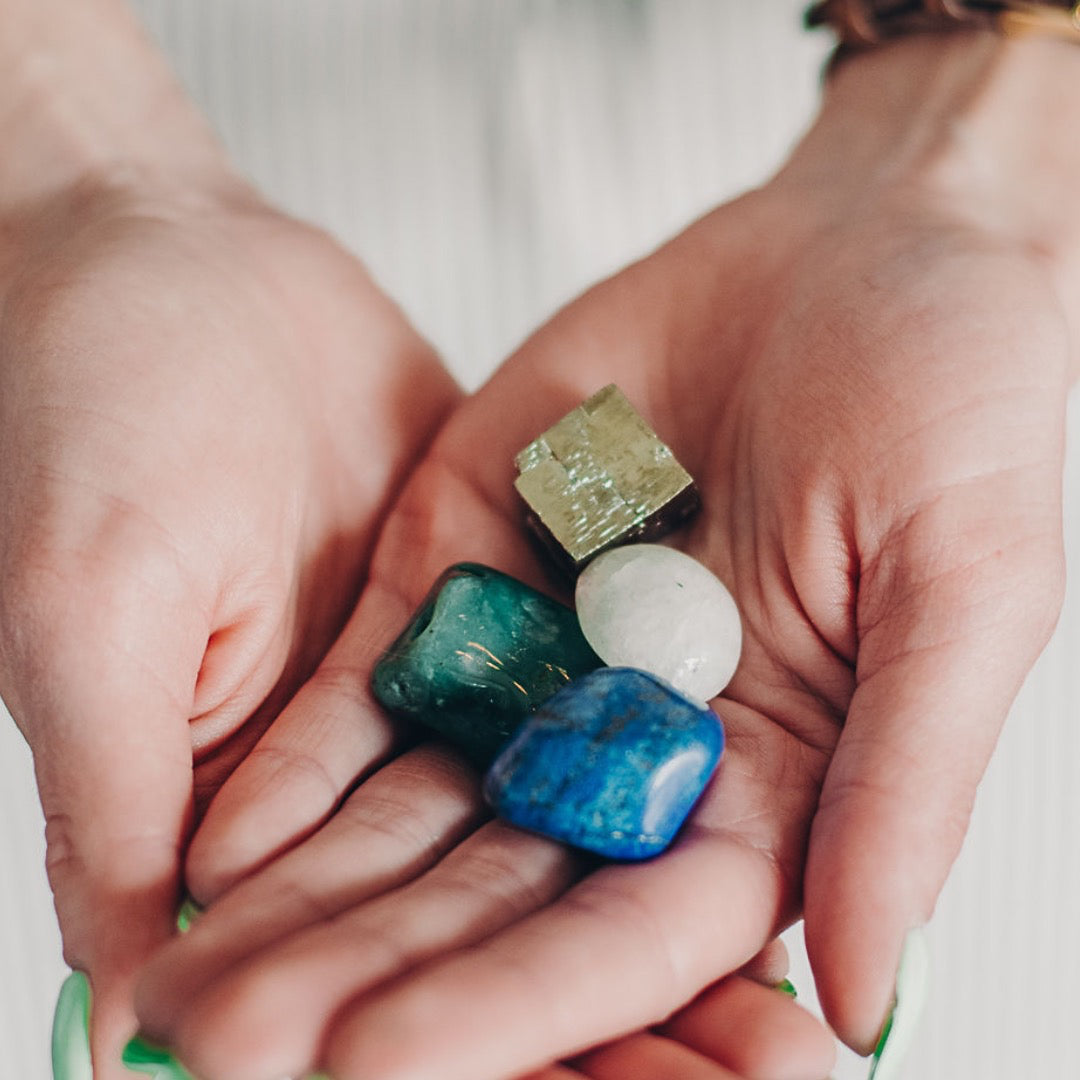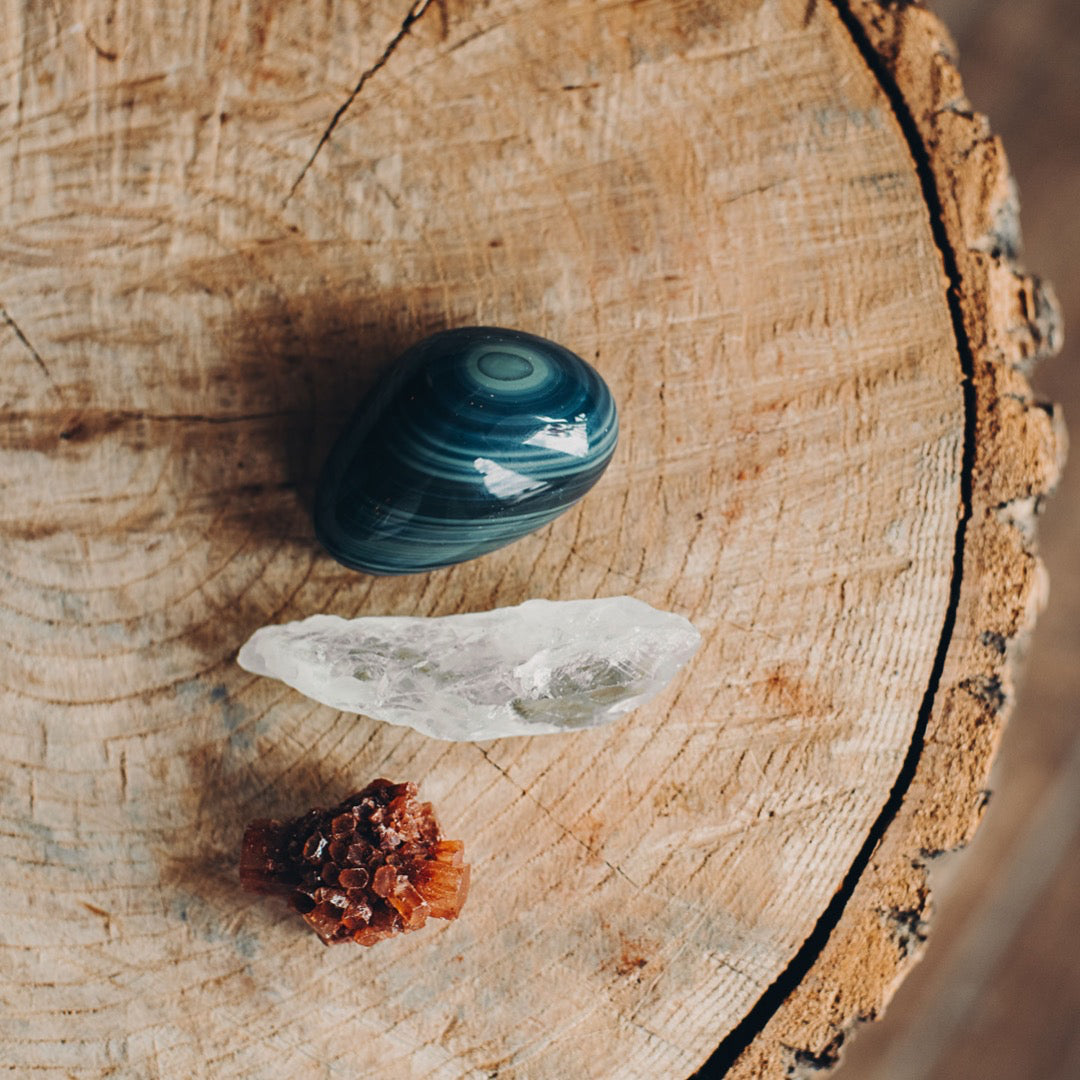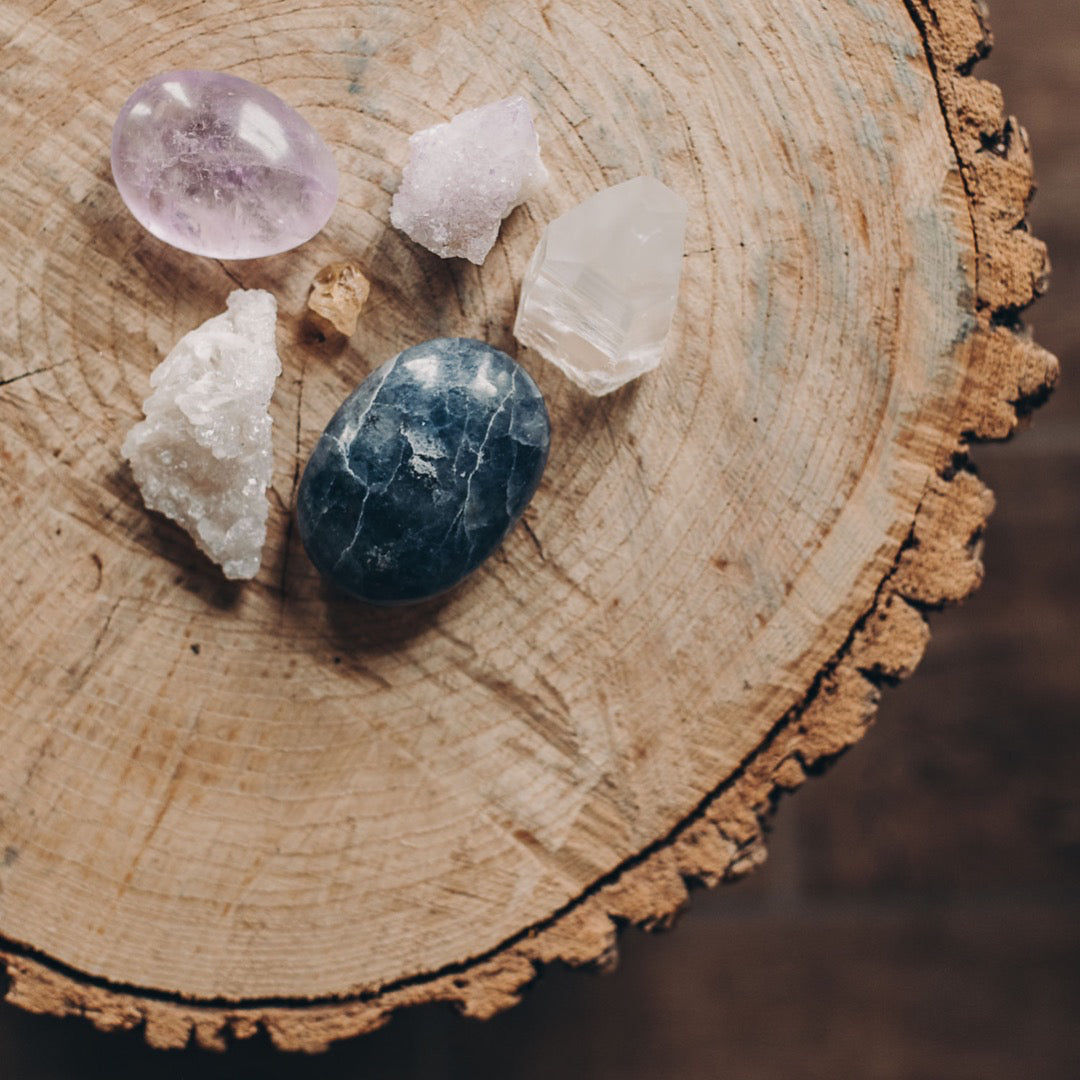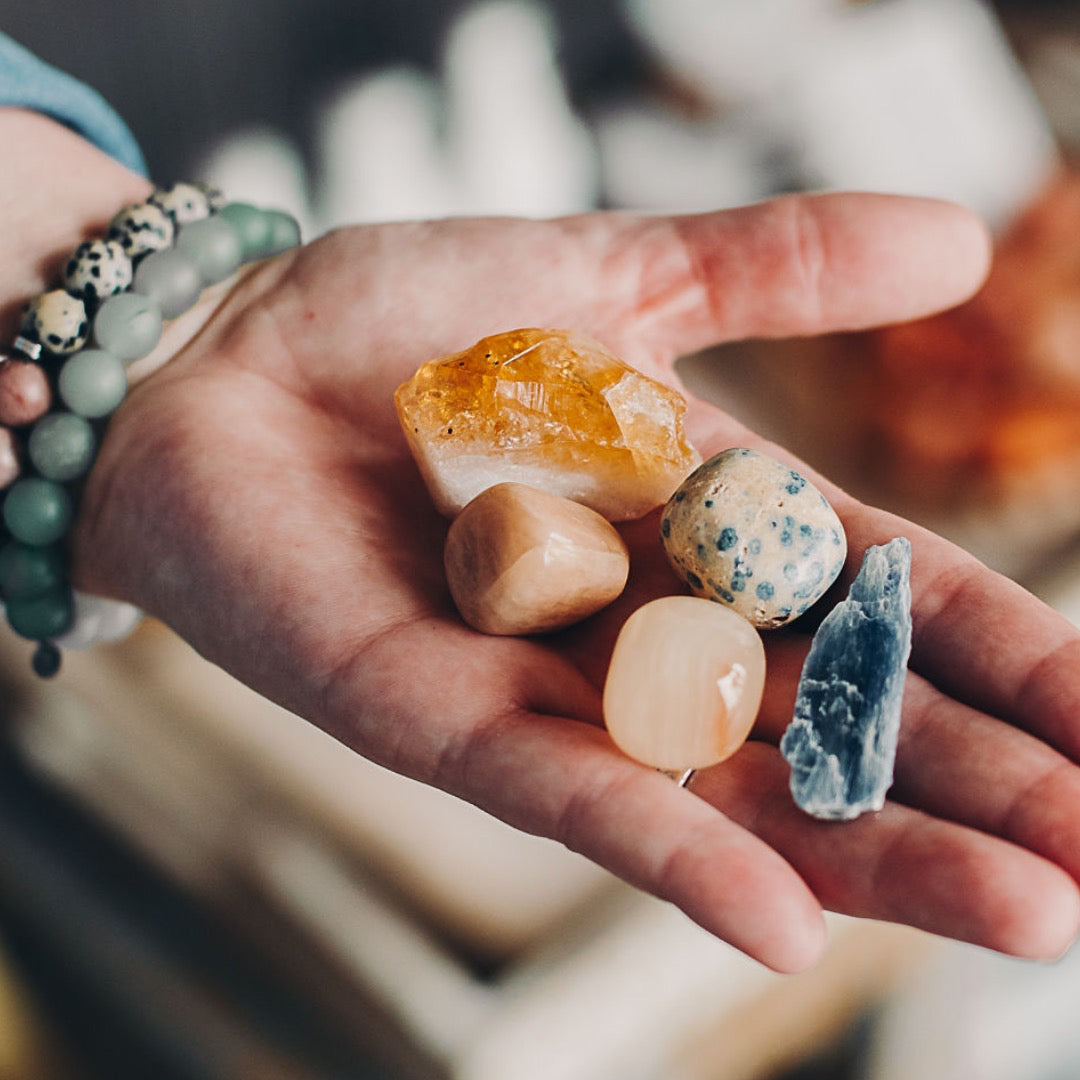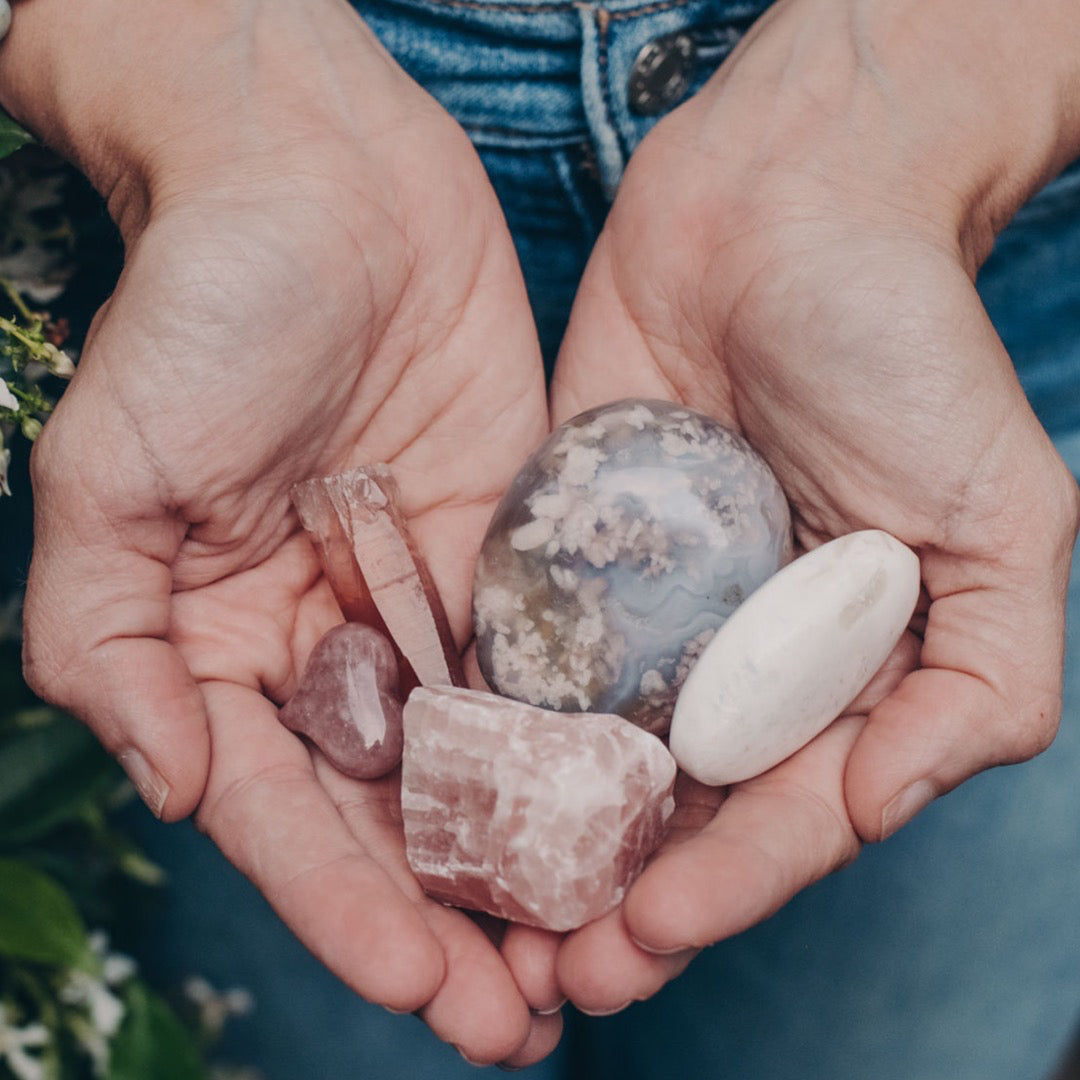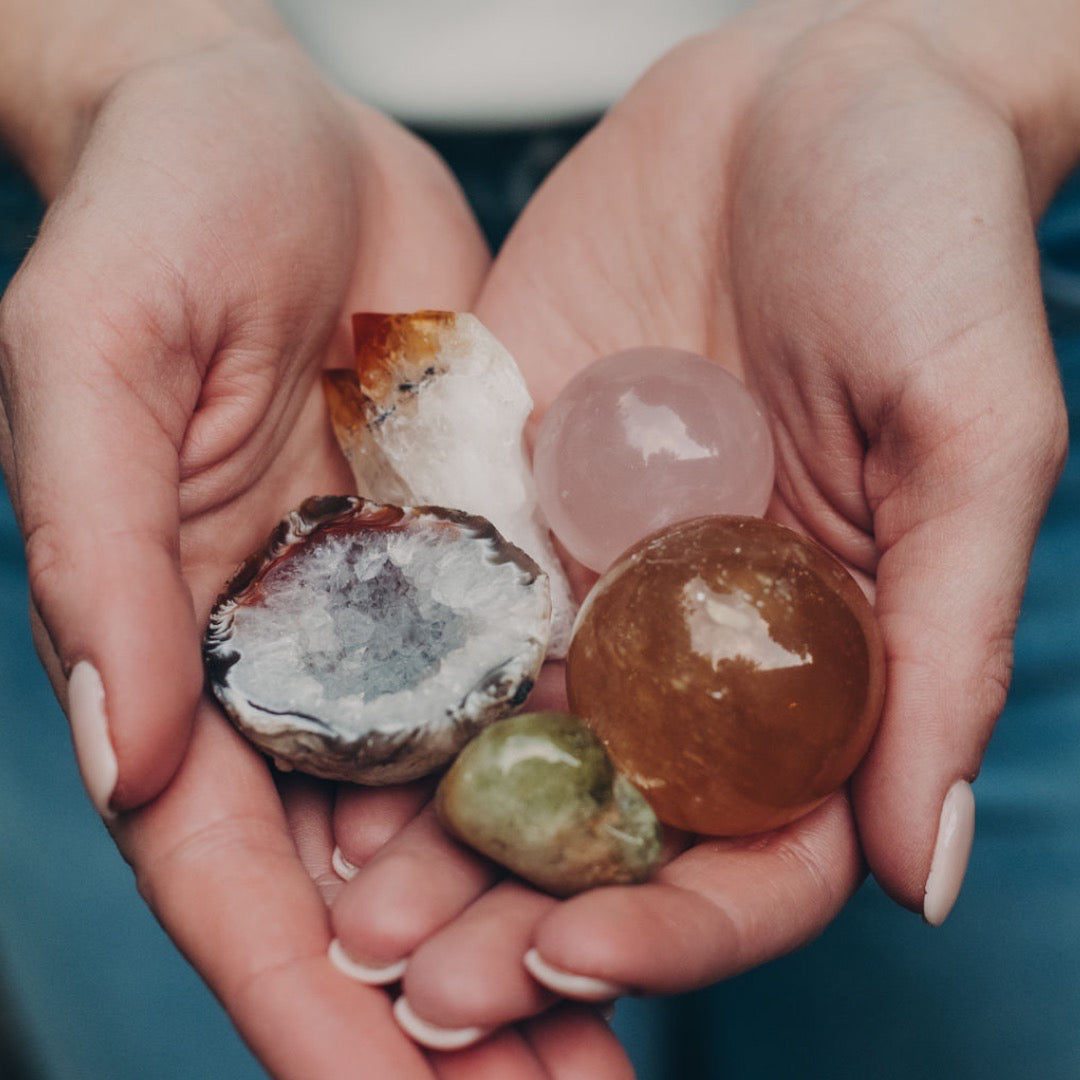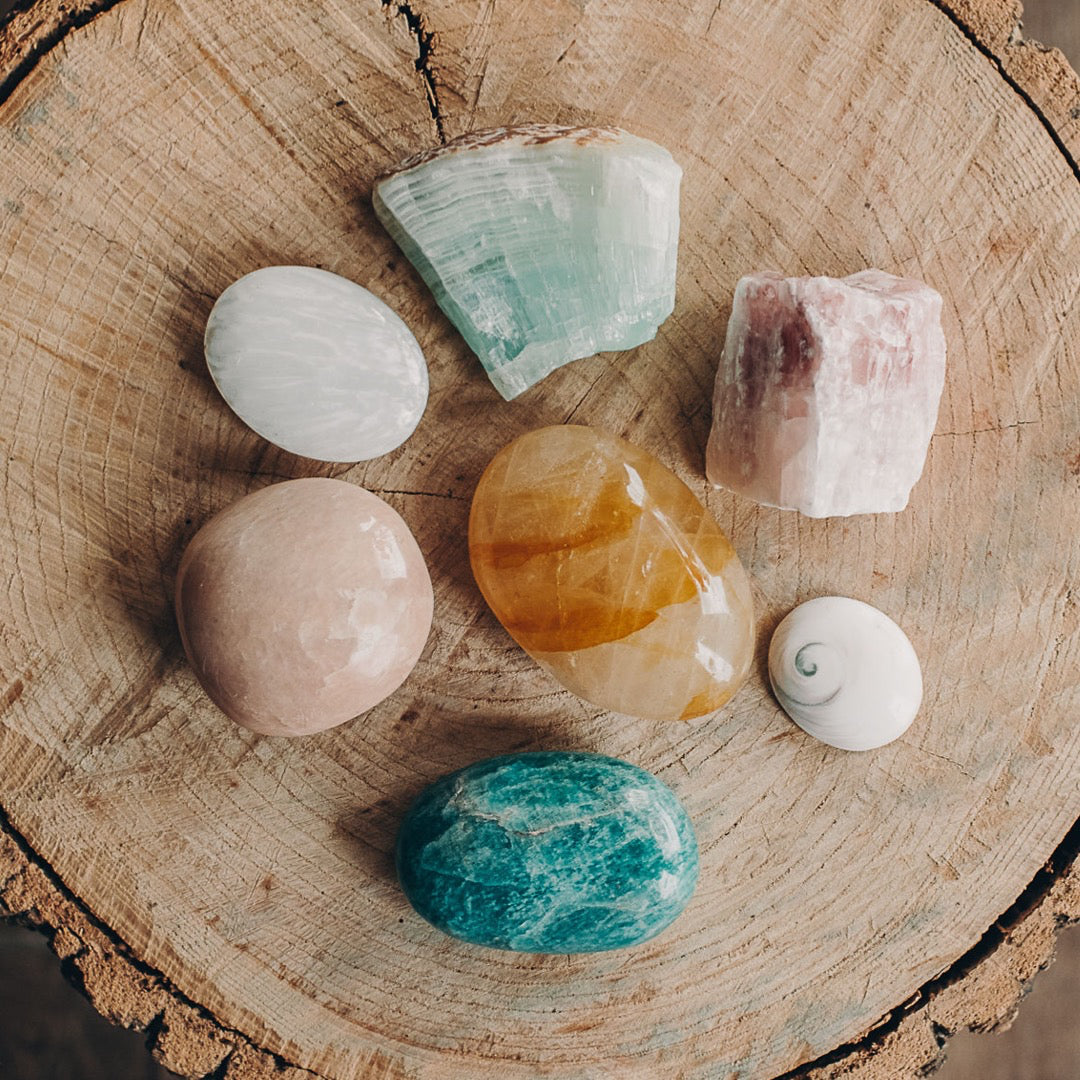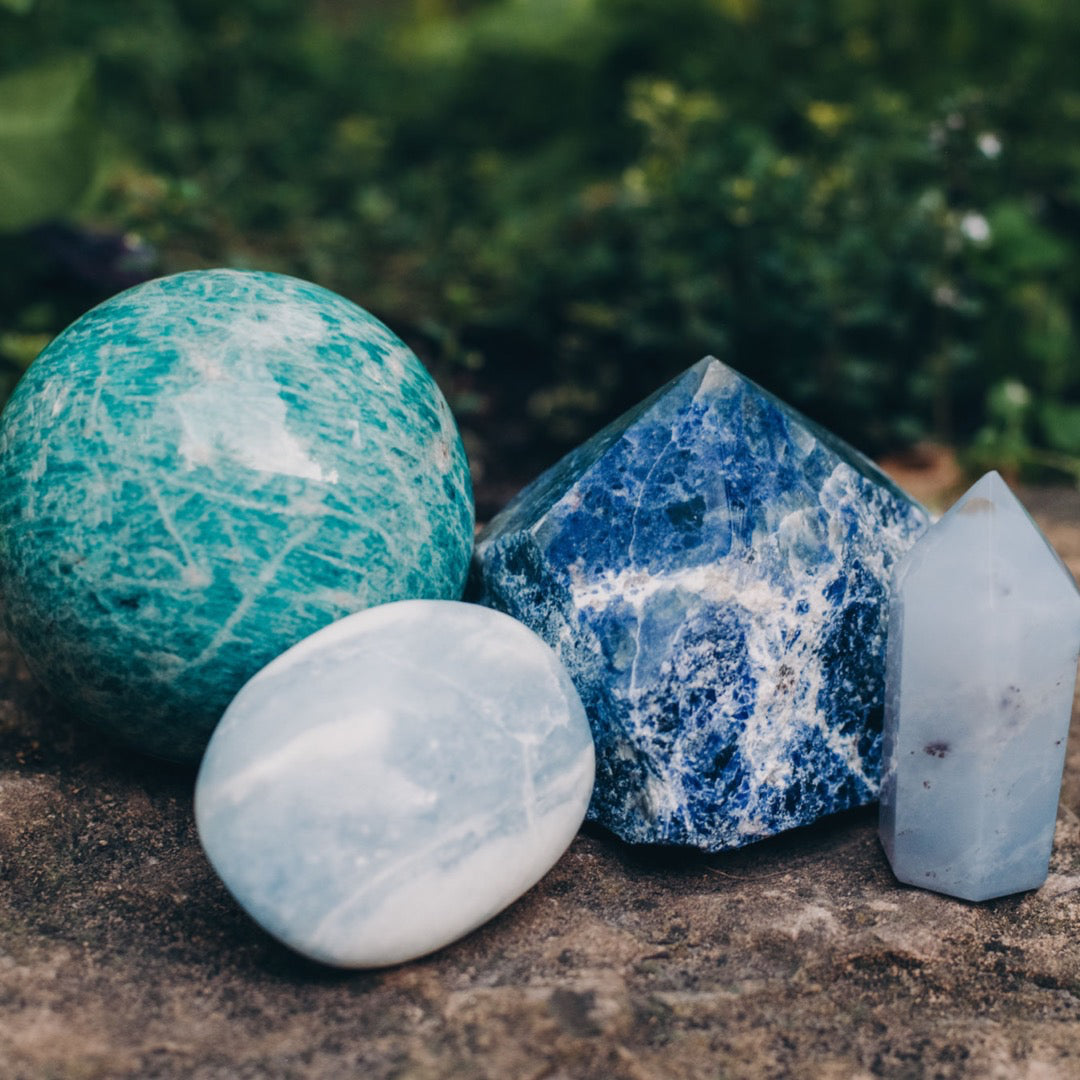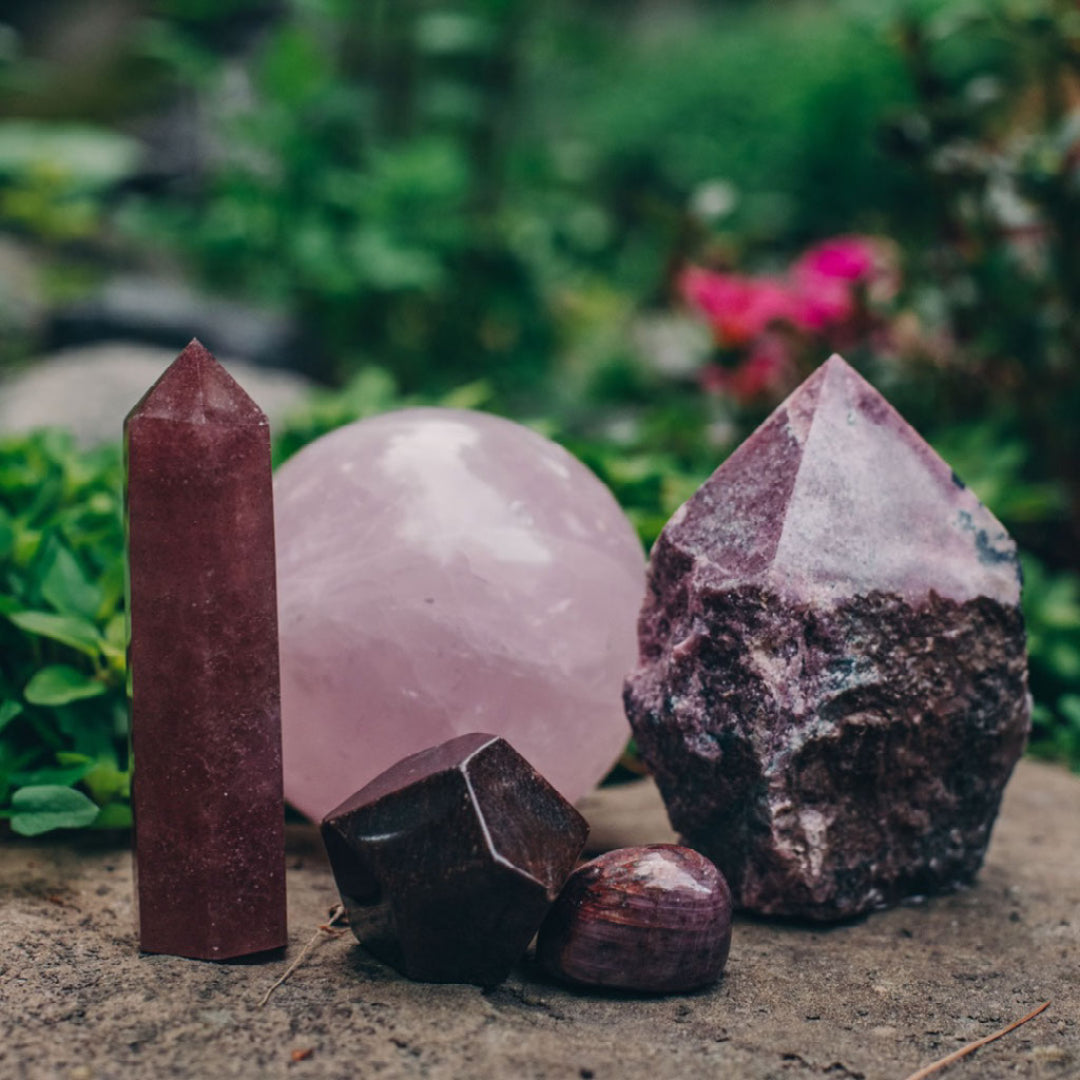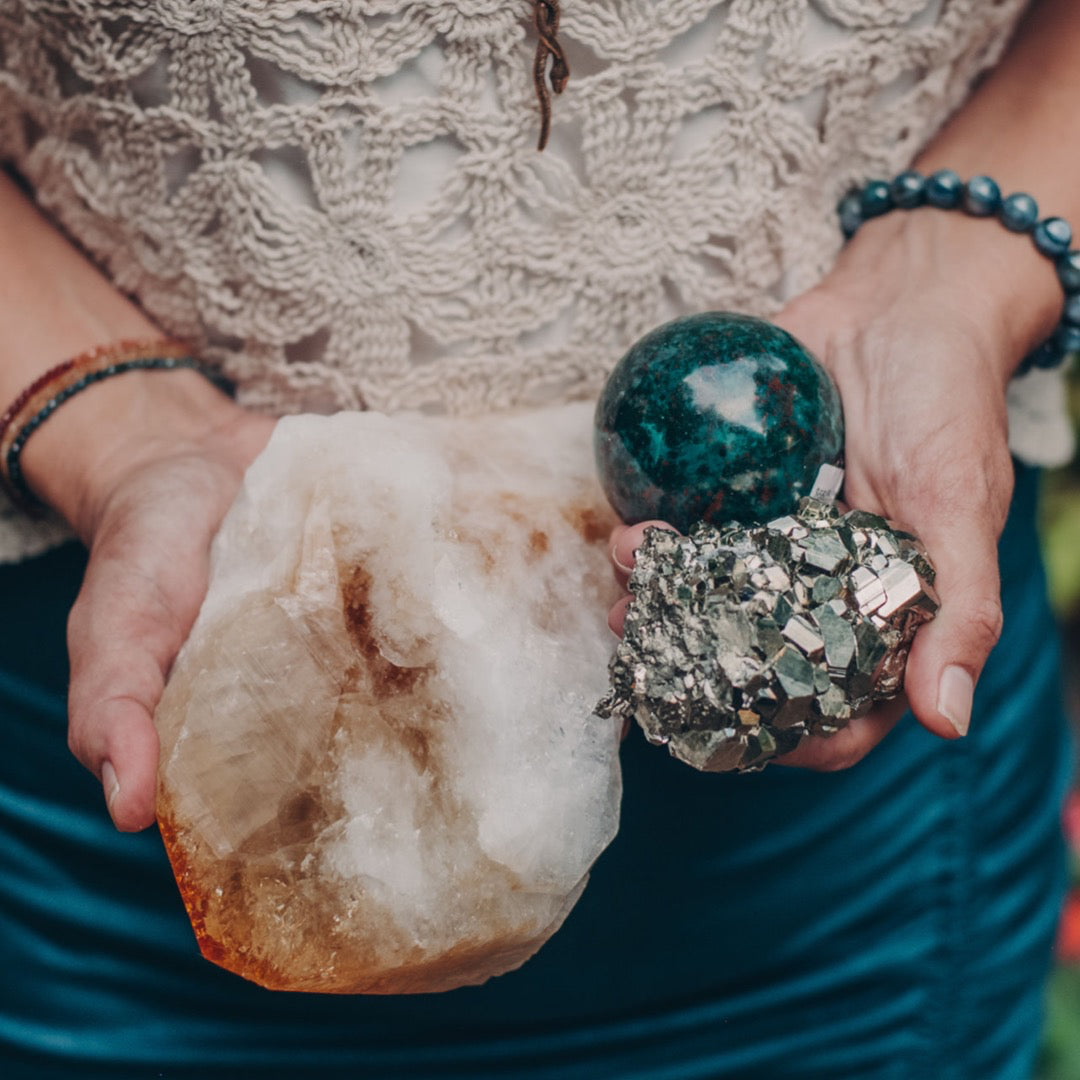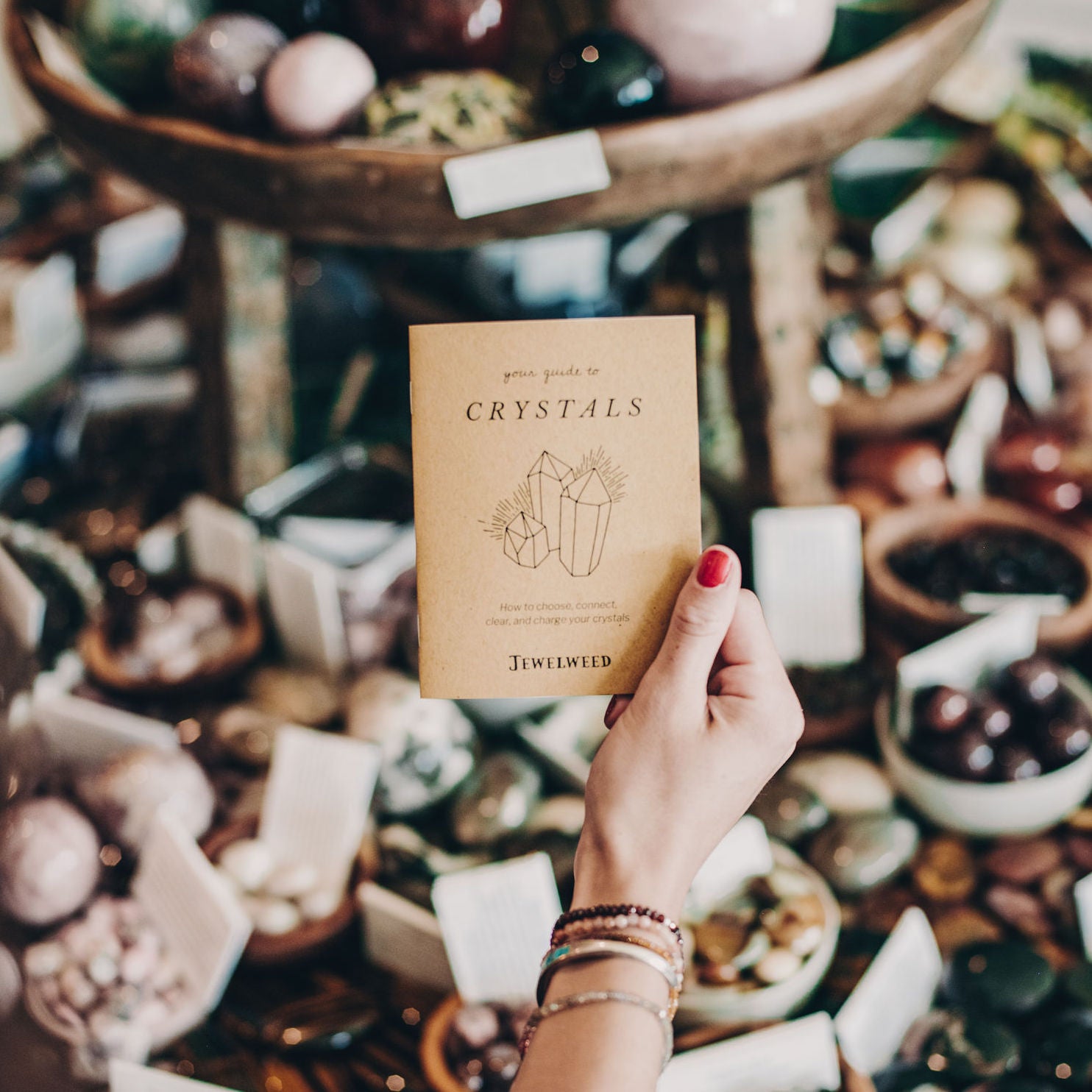 Our Crystal Rx is a collection of stones intuitively chosen for you from the thousands of crystals on hand in the shop (most of which are not on the website). Expect a mix of stones in different shapes, sizes, colors, and textures that will work synergistically to support you and your situation. 
Every stone comes with a crystal card. Keep in mind that the crystal cards offer just a glimpse into the meaning of each stone. Further research and working with the stone will provide you with a deeper understanding.
All collections over $100 will come with a free Jewelweed Mini Crystal Booklet.
Please include your intention or wish and give any additional information that may be helpful including any stones, sizes or shapes you would or would not like included in your prescription. This item is completely customizable!
Each collection will be different but to give you some idea as to what to expect:
$30 a variety of pocket stones
$60 pocket & palm stones
$75 A larger variety of pocket & palm stones, possibly with a small specimen.
$100 a specimen or unique stone with pocket & palms 
$150 an epic mix of crystals in varying shapes & sizes
$200 an extraordinary collection of larger stones & specimens 
$250 a mix to dazzle & inspire
Scroll for inspiration. 
*The pictures are samples only. Expect your collection to be unique to you.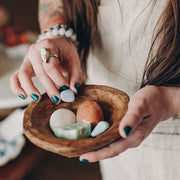 Jewelweed Crystal Rx