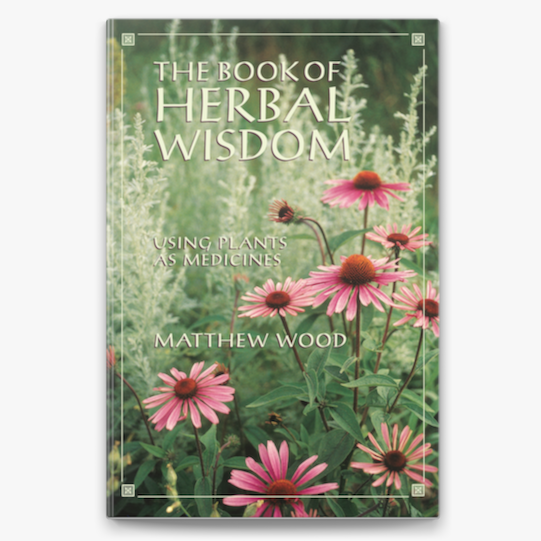 The Book of Herbal Wisdom
The Book of Herbal Wisdom: Using Plants as Medicine
by Matthew Wood
Matthew Wood is recognized world wide as one of the United States' most reknown herbalists. This book is a must-read for anyone working in the natural health field or interested in self healing with herbs. For those of us who consider not only our physical relationships to the herbs, but also the metaphysical ones, this book is invaluable. It affirms that when we work closely with nature, and the energies of the herbs and herbal medicine, we all are much better off. This is a work that empowers the reader and gives them a very deep knowledge of the herbs discussed.
In The Book of Herbal Wisdom Matthew Wood creates a vast and sweeping history of herbalism, drawing on Western botanical knowledge, homeopathy, Traditional Chinese Medicine, and Native American shamanic botony. Detailing the history and use of more than forty plants, he shows how each tradition views a plant, as well as its use in cases drawn from his own herbal and homeopathic practice.
An initial section describes signatures, similars, and patterns in these traditions, and elements, temperaments, and constitutions. Wood has two objectives: to demonstrate how herbal medicines are agents of healing and wisdom, and to give the reader a useful catalogue of plants for medicinal uses. His clinical observations of his patients bear the wry wisdom of the country doctor; his love of plants is evident in lush botanical descriptions, which show the connection between remedies - whether homeopathic, Chinese, or Native American - and the plants from which they are derived.
The Book of Herbal Wisdom brings to readers centuries of lore about healing from indigenous traditions, at a time when people are exploring empirical enthosciences with a seriousness unparalleled in history. In no other contemporary botanical compendium have North American Indian medicine, homeopathy, Traditional Chinese Medicine, and Western herbalism been so thoroughly integrated, and so engagingly described.
Matthew lived and taught in the Minneapolis area for many years and his influence continues on the local healing community. This book is a must for anyone interested in the healing properties of plants.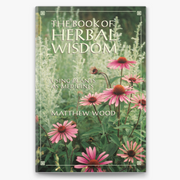 The Book of Herbal Wisdom