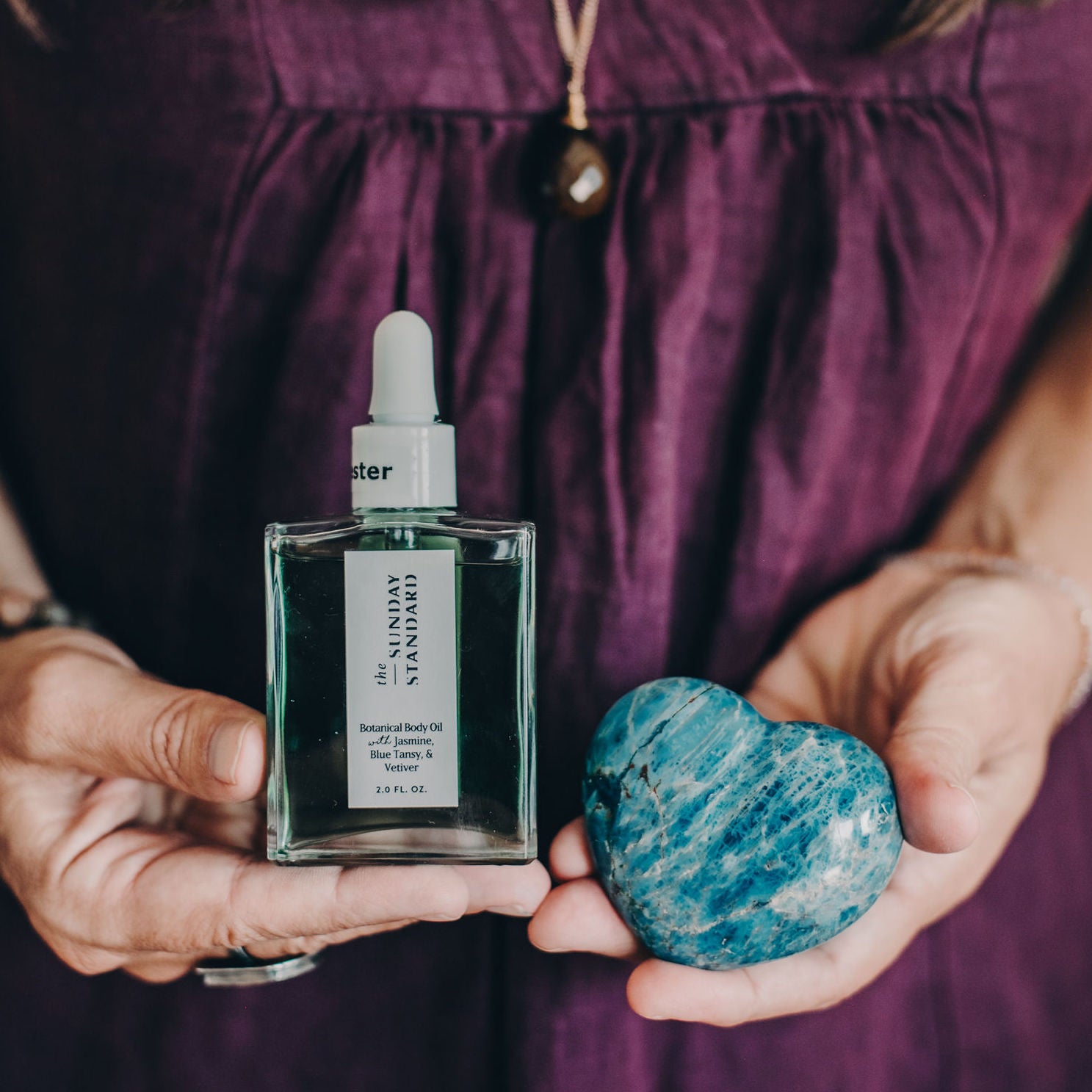 Blue Tansy, Jasmine & Vetiver Body Oil
Immerse yourself in this nourishing, hydrating body oil. Our Botanical Body Oil is infused with plant-sourced antioxidant Vitamin C to enhance radiance, even skin tone, and promote a healthy glow.

∴ Plant-based. Cruelty-free. Vegan.
∴ Glass Packaging with a Dropper-Style Applicator.
∴ 2.0 Fluid Ounce.

∴ Nourishes & Hydrates Skin
∴ Strengthens & Firms Skin
∴ Enhances Radiance
∴ Evens Skin Tone

Featured Ingredients:

Kakadu Plum Extract

The Kakadu Plum fruit has the highest known Vitamin C concentration of any single natural food source in the world, making it an excellent antioxidant. Vitamin C is the most essential antioxidant to slowing down the aging process.

Strawberry Seed Oil

Strawberry Seed Oil is rich in ellagic acid, an antioxidant that helps protect and repair skin from environmental stressors such as UV rays and pollution.

Horsetail Extract

Horsetail contains nutrients that are believed to stimulate the production of collagen in our skin cells, which works to improve the elasticity and firmness of the skin and reduce the appearance of fine lines and wrinkles.

Essential Oil Blend

Our synthetic-fragrance-free blend of essential oils is both uplifting and soothing to the senses, taking you on a sensorial journey with top notes of crisp pink peppercorn and spicy citrus, middle notes of jasmine and blue tansy, and base notes of grounding, calming vetiver.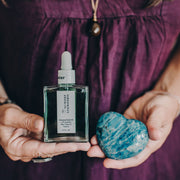 Blue Tansy, Jasmine & Vetiver Body Oil